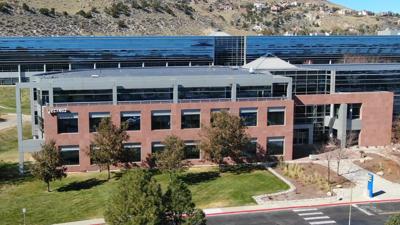 Two December acquisitions helped Colorado Springs-based defense contractor Vectrus boost revenue and profits sharply during the first quarter, the company reported Monday.
Vectrus acquired HHB Systems, a Virginia-based defense contractor specializing in systems engineering and technical assistance that employs more than 50 people, and Zenetex, another Virginia defense contractor that specializes in providing management and technology services for federal and defense industry clients, both in December. The two deals added $68.9 million in revenue during the January-to-March quarter, or 84% of its revenue increase during the quarter.
The acquisitions helped fuel a 23.4% jump in revenue to $434 million and a 38.7% surge in profits from $8.67 million, or 74 cents a share, in the first quarter of last year to $12.1 million, or $1.02 a share, in this year's first quarter. Much of the rest of the gain came as the company phased in work on its largest contracts to provide logistics support to Army units in the Middle East and Asia
"The integration of these acquisitions is well underway and on track with our plan. We remain excited about the talent, combined capabilities, and opportunities for accelerated growth," Vectrus CEO Chuck Prow said in a news release. "Vectrus reported strong first-quarter results driven by the continued momentum in the execution of our strategy" to combine its expertise in both logistics and information technology."
The gains prompted Vectrus to raise the low end of its annual forecasts for revenue by $35 million to $1.65 billion and profits by 30 cents a share to $4.55 a share. The top end of the forecasts remains unchanged at $1.72 billion for revenue and $4.85 a share for profits. The company last year reported revenue totaling $1.4 billion and profits of $3.14 a share, both slowed by base access issues related to the COVID-19 pandemic.
Century Casinos
Colorado Springs gaming operator Century Casinos cut its losses 97% in the first quarter to $1.4 million, or 5 cents a share, from nearly $46 million, or $1.55 a share, during the same quarter last year, when all of its casinos were forced to close by the COVID-19 pandemic. The improvement came despite its casinos in Canada and Poland closing for much of the quarter.
Century's co-CEOs Erwin Haitzmann and Peter Hoetzinger said Friday in a news release that they were pleased by the rebound, "driven almost exclusively by our properties in the U.S. because our properties in Canada were closed for the entire quarter and our casinos in Poland were closed for most of the quarter," costing the company an estimated $6.7 million. "We look forward to the reopening of our casinos in Poland on May 8, our casinos and racetracks reopening in Canada and to a busy summer season in North America as the pandemic subsides."
Fortitude Gold
Colorado Springs gold producer Fortitude Gold earned profits totaling $2.4 million, or 10 cents a share, on revenue of $20.7 million in the first quarter. That's a huge improvement from a loss of $1.39 million on revenue of $5.86 million during the first quarter of last year, when the company was part of Gold Resource and just ramping up operations at its Nevada mine.
During its first full quarter as a stand-alone company, Fortitude tripled gold production from a year earlier to 11,536 ounces and boosted silver production more than 40% to 7,133 ounces. The strong financial performance prompted the company to begin paying a 2-cent-a-share dividend last month and boost the dividend to 3 cents a share this month.
Without the one-time cost of stock and incentive bonuses to recruit the staff needed to operate as a separate company, Fortitude's profits would have been "substantially higher," CEO Jason Reid said in a news release.
Contact Wayne Heilman 636-0234
Facebook www.facebook.com/wayne.heilman
Twitter twitter.com/wayneheilman